Based on recent statistics, the United States generates 220 million tons of waste every year. What's more, 55% of that, or about 120 million tons of waste, goes into landfills, annually. As a result, the basic problem of pollution is even more significant when you consider electronic devices. This is, in part, due to the hazardous material they contain that does not simply erode over time.
If electronics are dumped in landfills, they leak dangerous chemicals into the environment and cause major health concerns. In most cases, recycling is simply the more responsible choice. But in the area of electronics, it becomes essential to our health. If not recycled, many of these electronics end up in landfills hazarding our safety and the safety of the planet.
That's why at Texas Technology, we work to rule out this problem with our goal to contribute zero electronics to landfills. Not only that, we sort these obsolete devices back into their basic material parts through computer electronics recycling. This allows us to reintroduce them to the market in a sustainable way.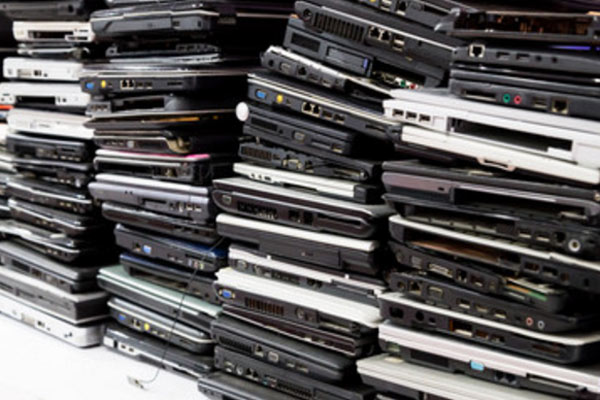 Texas Technology Hondo, Devine, Castroville, Natalia, Medina County are proud to be able to recycle almost any electronic device you could think of:
computers
laptops
external hard drives
cell phones
televisions
monitors
all media players,
smart phones
tablets
Most anything that ever plugged in
all batteries
It doesn't matter how big your computer electronics recycling needs are; from 10 devices to an entire office space full of unwanted electronics. We are willing and able to take on the challenge. We recognize that everyone's needs are different. Whatever your require, we are on hand at a moment's notice to help you dispose of your electronics responsibly.
We work with businesses that have needs as wide-ranging as:
copiers
IT equipment
medical electronics
all connecting, wiring, and cabling racks
Computers and Laptops
Printers
We help clients from a broad scope of industries like:
corporate businesses
healthcare facilities
hospitals
schools
legal systems
government contracts